Los Angeles Area Producer & Director Peter Dukes To Helm The Beast











Gothic Pictures International (GPI) is proud to announce that Los Angeles area film director, Peter Dukes, will helm its upcoming horror film,

The Beast

. Since 1999, Peter has directed 14 films, most of them in the horror genre. We're excited to have him on board! For more information about him, please see our

Key Filmmakers Page

.
Jessica Cameron To Co-Star in The Beast; Filming Moves to So Cal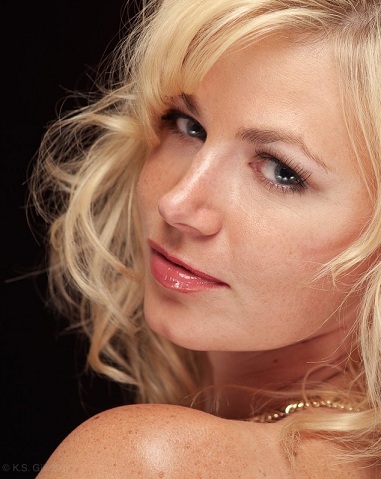 LOS ANGELES – GPI is happy to announce that Jessica Cameron will co-star in its upcoming horror film, The Beast. She will co-star in one of the leading roles of Julie Royce, on a road trip with one of her best friends.
Her role will be Julie Royce, who goes on a mysterious road trip with a group of friends through the Sierra Mountains of northern California. In an isolated small town they discover a demonic evil hidden for centuries until its recent, terrifying release.
Jessica Cameron was born and reared in Ontario, Canada. After finishing her college degree in Toronto, she moved to Ohio and started acting. In the last few years she has been cast in more then 50 projects including music videos, television shows and feature films. In 2010 she won an industry award for being a Rising Movie Star.
Some of her favorite recent performances include playing Princess Areola in the film Potpourri directed by Elliot Diviney and starring with horror icon Steven Geoffrey in the film Mr. Hush. She also had the chance to work with legendary director, Jim Wynorski, in the SyFy Channel film Camel Spiders, as well as horror director, Jeff Burr, in Resurrection. She was thrilled to play screen legend Marilyn Monroe in The Black Dahlia Haunting, having been a fan of hers for many years.
"I'm excited to be joining the cast of The Beast," she said. "I'm sure this is going to be an awesome and terrifying horror film."
The Beast is the follow-up film in the association between GPI and Collective Development, Inc. (CDI). The film's screenplay was penned by Gothic horror writer Russ Williams. GPI, and CDI previously collaborated to produce the "found-footage" horror film, Darkest Night, released in the U.S. and Canada by Maxim Media in July 2013. Darkest Night has gained festival attention worldwide. Negotiations with several parties are currently ongoing for international distribution rights. Perry, the chief of CDI, also headlined Darkest Night.
GPI, founded in November 2010 by a group of filmmakers from Asia and the U.S., has chosen as its primary mission to produce and encourage quality, international Gothic and horror films in both Asia and America. The film company opened a permanent office in Los Angeles late 2013.
For more information on Jessica, see her web page on IMDb. Also, you can see The Beast on Facebook here. Production for The Beast is planned to start in mid 2014.
Well Known Horror Film Actress Gabrielle Stone to Co-Star in The Beast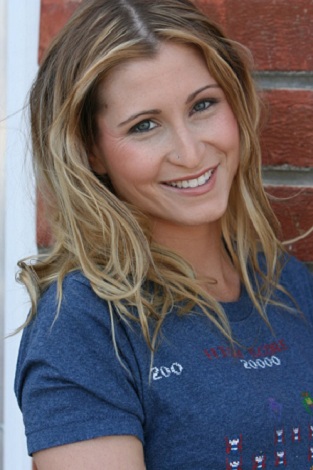 GPI is now able to affirm that the actress, Gabrielle Stone, will co-star in one of the leading roles of Diana Sheldon, on a road trip with one of her best friends, in our newest film, The Beast, to be produced, starting in early 2014.
Gabrielle Stone grew up in southern California and has been acting professionally for five years. Originally trained as a dancer, Gabrielle has studied dance since the age of two and was accepted at the Los Angeles County High School for the Arts. She danced professionally and taught for five years.
She then decided to turn her efforts toward acting, following in the footsteps of her talented parents, the legendary "scream queen" Dee Wallace (ET: The Extraterrestrial, Cujo, The Howling) and the late Christopher Stone (Cujo, The Howling, The Annihilators). Gabrielle's credits include the award-winning Holly Shorts Film Festival's Henry John and The Little Bug (2009) and Sugartown (2011). Her other credits include: The Guardian (2010), Fuzz Track City (2012), One of Us Must Know (2012) and the recent thriller CUT, set to release in 2012 and Unhallowed, set to release in 2013.
Gabrielle just finished starring in the horror/thriller The Lighthouse (2012) also starring Danny Glover and Kurt Angle.
Apart from her growing acting career, she has received acclaim for her choreography in several media, including a background piece for the band, Yes. She was awarded the International Poet of Merit Award for her original poem, "Trapped."
Gabrielle currently resides in Chatsworth, California, near Los Angeles.
For more information about her, please visit her web page on IMDb.
DJ Perry To Star in Upcoming Film, The Beast

We here at GPI are glad to announce that the famous horror film actor, DJ Perry, will star in one of the leading roles of Bill Hardy, on a road trip with a group of friends, in our newest production The Beast, to be produced, starting in mid 2014.

This edgy leading actor from the U.S. has developed a powerful reputation for playing a variety of memorable characters in film. He's starred in American westerns, horror/thrillers and dramatic period pieces.

Some of his better-known films include Wicked Spring, An Ordinary Killer, Book of Ruth, Journey of Faith and Lionsgate's 2008 hit Dean Teaster's Ghost Town
DJ was asked to co-star in director M.R. Shahjahan's cross-over thriller, Karma: Crime, Passion, Reincarnation, produced by Golden Ticket Films & Picture Perfect Films and released theatrically across India in 2009. DJ actively seeks projects to bridge the audiences from the east and west. Also, he enjoys acting in horror films. He is excited to be joining the cast of The Beast with GPI.
"I was so much into the script for this film that I read it in less than a day," DJ has said. "The minute I finished the last page, I knew this was a film I wanted to be in."
As an actor, he has become one of the most sought-out independent leading men, sharing the screen with many legends of the entertainment industry. DJ does so with a humble, appreciative attitude that makes him a draw in front of and behind the camera.
DJ was also the star of GPI's previous film, Darkest Night, another horror project that has garnered festival acclaim worldwide.
As a producer and writer, DJ has built an impressive career in the entertainment industry. As CEO of Collective Development Inc. and as an independent producer he has overseen or assisted in the overall production of 30-plus feature films in all genres and in all formats.
For more information about him, you may visit his web page on IMDB.
Working Association Continues With U.S.-Based Collective Development, Inc.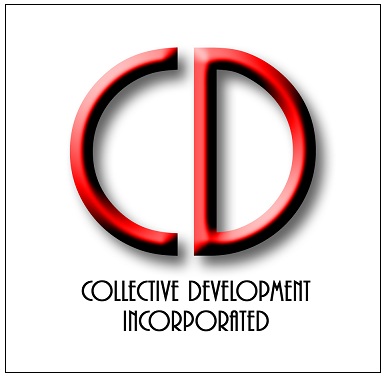 Proudly, we at GPI are happy to report that we are continuing our business association with DJ Perry's company, Collective Development, Inc., This partnership has the goal of providing long-term help with our marketing, release and distribution efforts.
Mr. Perry, as CEO of this company, was a co-producer of our film Darkest Night. CDI is serving as a major business base for marketing and distributing this film in North America and the U.K. CDI has pledged to play the same role in our next film, The Beast.
Much like the name "Collective Development" implies, this Michigan-based company was initially created in 1996 to develop screenplay properties and later launched into motion picture production.CDI is committed to an overall concept of collective story-telling. Knowing that sometimes the best way to educate is to first entertain and then subtly bring positive messages to light, CDI strives to incorporate entertaining and meaningful content throughout every project.
CDI has produced several feature films in various genres and prides itself on the ability to draw together a strong group to create any project, regardless of the type of story being told.
While early, non-signatory CDI projects do reflect the limited budget of "first films," the company's production values have increased over the years. In keeping with this trend, CDI's skill set, talent bank, and, yes, budgets, have also increased.
GPI is proud to count CDI as one of its U.S.-based distribution partners. For more information on CDI, please check out the CDI website.