GPI's Key Filmmakers: Our Excellent Professionals
This page provides a quick run-down on Gothic Pictures International's current key film production professionals. We are still adding talent to our lineup, so feel free to check back later, now and again, to keep well informed on the filmmakers who become members of the GPI team.
Featured managers and staff members include:
Peter Dukes: Los Angeles Area Producer & Director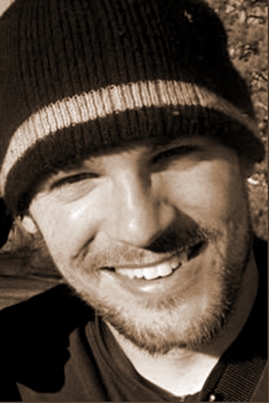 GPI is proud to announce that Los Angeles area film director, Peter Dukes, will helm its upcoming horror feature, The Beast. Since 1999, Peter has directed 14 films, most of them in the horror genre.
"I've long been a sucker for monster movies," Peter said, "And to have the opportunity to hop onboard a project with monster mayhem galore, along with a cast well known in the horror community, is exciting. I'm looking forward to diving head first into GPI's The Beast."
Peter was born and reared in Dennison, Texas. After he finished college along with his education in film, he moved to southern California. He has been making films since that time and now lives with his wife and son in Burbank.
What are his favorite films? Horror of course! He professes a love for the famous horror director Dario Argento's work, as well as the 1930s-era Universal horror classics. GPI will be producing The Beast, drawing on the wealth of talent from Peter's film company, Dream Seekers Productions.
His previous film credits include: A Goblin's Tale (2010), Lanrete (2010), The Scarecrow & the Princess (2009) and The Last Goodbye (2008).
"I am extremely happy to have Peter as director of this picture," said Russ Williams, GPI's executive producer. "His talent and wealth of experience, especially in the horror genre, will add tremendously to this film's impact and success."
In 2012, Peter coincidentally directed a short film titled The Beast, based on a werewolf theme. You can view this film here.
For more information on his distinguished career and previous films, please visit his IMDb page.
The horror film website MoreHorror.com has done a recent, excellent interview with Peter. Check out this Web page to learn more about this accomplished professional.
As more cast and crew members are added to the list of filmmakers involved with The Beast, as well as other GPI projects, we will make more announcements on these pages. Please come back and visit us again soon!
Russ Williams: Executive Producer, Asia Consultant & Screenwriter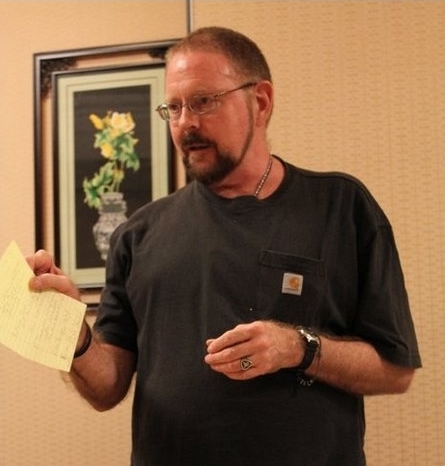 Having been a career writer for 30 years, Russ Williams began filmmaking, including screenwriting and producing, in 1995. He is GPI's executive producer and Asia consultant.
Russ was the writer for GPI's previous film, Darkest Night, and he also wrote the screenplay for The Beast. He is slated to be the producer for GPI's next major feature film project, The Beast.
Russ' college credits include a bachelor's degree in English, music and education from Vanderbilt University in his hometown Nashville, Tennessee. He received a master's degree in communication, journalism and creative writing from Wheaton College in Wheaton, Illinois (near Chicago).
His first produced screenplay was The Last Year (2002), and he has been working steadily in film-making since then. He was also an uncredited co-producer for The Last Year.
He lived in Petaling Jaya, Malaysia (near Kuala Lumpur) and in Manila, Philippines during 2011, while Darkest Night was being produced. He has resided the Los Angeles area for most of the remaining the previous 25 years. He worked in the computer industry for over a decade before transitioning into film-making.
Living in Asia gave him a new perspective on eastern thought and culture, as well as how it relates to the west. His hobbies include music, geology, astronomy, literature, still photography, hiking, computers, history and swimming. In his spare time, he composes music, sings in choral groups, photographs landscapes and studies astronomy and local geology.
Williams has written 15 screenplays, including those written for GPI, as well as five novels. He also writes stage plays, short stories and poetry.
Having published one novel (in hard-copy and e-book formats), he also publishes his poetry on his personal website. For more information about him, feel free to visit this site.
Michael Tay: Assistant to the Executive Producer & Cinematographer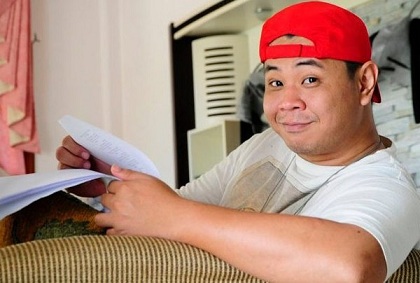 Happily, GPI wishes to welcome Michael Tay back to our team as an assistant to the executive producer, as of March 2013. His duties include office management, bookkeeping and administrative assistant tasks. He is also a still and video photographer.
He grew up in the town of Muar in Johor, Malaysia. Studying business, he graduated from St. Andrew's School in Muar.
Michael worked with GPI in April and May 2011 as an assistant cinematographer and an administrative assistant, during the shooting of our latest film, Darkest Night. We were glad to have his assistance then and even happier to have him on board now as an office manager.
Michael will continue to assist us during film shoots, as conditions warrant. He shot much of the footage for our behind-the-scenes documentary, The Demons Behind Darkest Night.